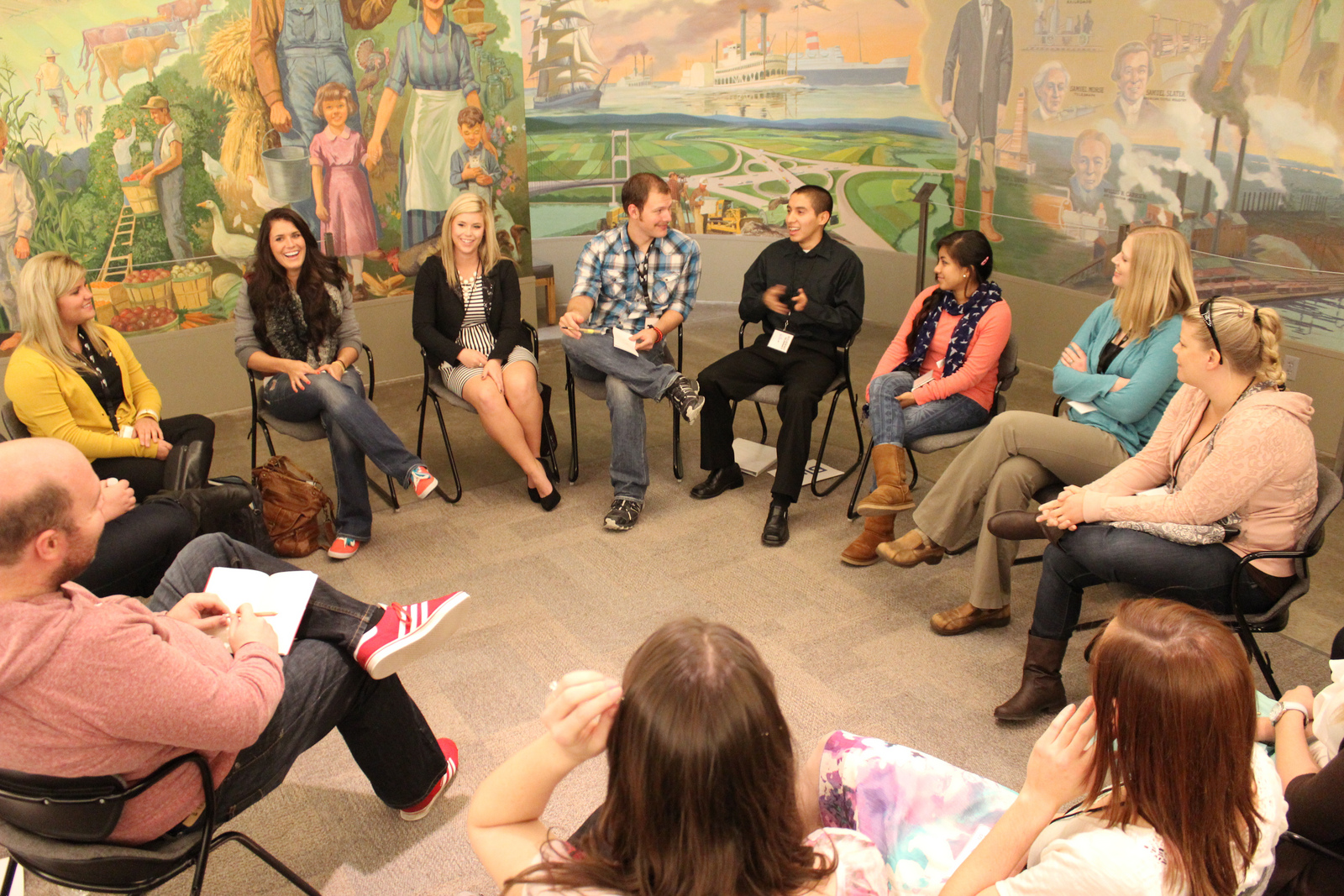 Hugh Weber is a researcher, network theorist, storyteller, community organizer, design advocate, and small town kid.
With clients and partners ranging from Fortune 10 to mom-and-pop bait & tackle shops, Hugh uses a variety of emergent research techniques and innovative community building skills as CEO and curator of the Institute of Possibility to reveal the rich stories, vibrant cultures, thriving networks, and infinite possibility that often lays hidden in the communities, organizations and people that we love most.
Hugh founded OTA, a for-purpose organization focused on sparking transformation through creative connections and collisions in North Dakota, South Dakota, and Minnesota. OTA has convened 11 large-scale events, hosted over 150 national thought leaders, commissioned 35 micro-documentaries, and invested approximately $2 million in the creatives who call the region home. Hugh's work was featured in a full-length feature in 2017 called "The Potluck Society: An OTA Journey."
Hugh is creator of The Potluck Society, a public radio podcast that celebrates ordinary people who are building extraordinary communities. He also recently co-created Leading Good, a learning platform and podcast that exists to inspire and equip leaders of nonprofits, social enterprises, and social impact brands.
Hugh was recently designated by Ford Motor Company as a "heavy hitter" in social media storytelling and honored as their "social activism" challenge winner in 2009. He has partnered with Microsoft, Nintendo, Carnival Cruise Lines, Nokia, and Ford and has been quoted and referenced by the Washington Post, Inc. Magazine, Glamour Magazine, New Zealand National Radio, Chicago Tribune, Pregnancy Magazine, the Associated Press, Philadelphia Inquirer, Wisconsin Public Radio and the Sioux Falls Argus Leader.
Hugh speaks 2-3 times per month in communities all over the world about how ordinary people can build extraordinary communities. In 2018, he is launching a residency program for deeper dives into the communities he partners with.